Overview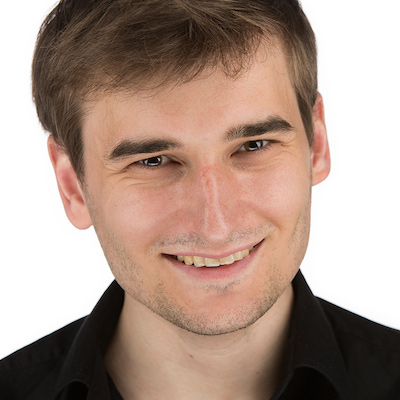 I am a CS PhD candidate at Columbia under the supervision of
Roxana Geambasu
,
Augustin Chaintreau
, and
Daniel Hsu
. My research interests span broad areas of computer science, including systems, privacy, security, statistics, causal inference, and machine learning. My ongoing work focuses on enabling the promises of ML driven ecosystems without imposing undue risks to individuals. I also spend time rock climbing, and love to read on topics ranging from econ to history and ecology.
Research
I am on the academic job market this year. Here are my application materials:

My research addresses the new system challenges and opportunities introduced by the data and artificial intelligence revolutions. While data-driven systems can yield social and economic benefits, they also open new security and privacy threats, and their opacity can undermine users' trust. To address these challenges, I design, implement, and evaluate rigorous, theory-backed systems that are both practical and provide provable guarantees of security, privacy, and statistical soundness. To provide these guarantees, my system designs leverage theory from statistics, machine learning, causal inference, and differential privacy. I am fortunate to work with multiple great collaborators including Riley Spahn, Vaggelis Atlidakis, and Brian Goodchild from Columbia, and Siddhartha Sen, Amit Sharma, and Alex Slivkins from MSR.
Projects
Certified Defense Against Adversarial Examples Enormous progress in fitting accurate, complex models, such as deep neural networks (DNNs), over large amounts of data has caused their wide-spread adoption, including in safety and security-critical applications where robustness against adversarial behavior is crucial. Unfortunately, in recent years it has become increasingly clear that DNNs are vulnerable to a variety of attacks, including adversarial examples attack in which the adversary finds small perturbations to correctly classified inputs that cause a DNN to produce erroneous predictions. Based on a novel connection between robustness to adversarial examples and differential privacy, a cryptographically-inspired formalism from the privacy domain, I proposed PixelDP, the first certifiably robust defense against adversarial examples that scales to large, real-world DNNs and datasets (such as Google's Inception network for ImageNet) and applies broadly to arbitrary model types. PixelDP also enables a firewall-like security architecture, where a small model is prepended to an existing, already trained one to make it more robust. Such an architecture is common in traditional software systems but unique for ML workloads.
New Protection Abstractions for ML Ecosystems Challenging the common practice in both private and public sectors of collecting vast quantities of personal information, I built new data protection abstractions better suited to ML workloads than traditional ones. These abstractions cleanly separate the historical data that is summarized in protected feature models, from the currently used data that is minimized in size and time span. This approach minimizes the exposure of sensitive data to hackers and malicious employees. Specifically, I build Pyramid a data management system that leverages training set minimization techniques to reduce data exposure in ML applications. Pyramid uses count-based featurization to summarize past data before it is archived in cold storage. The counts, kept differentially private, are used with a small amount of recent observations, called the hot data, to train ML models. Using this technique, as well as system mechanisms to reduce the impact of differentially private noise, Pyramid is within 4% of previous models' accuracy while training on, and thus exposing, less than 1% of the raw data.
Data Use Transparency Infrastructure To add transparency to data uses on the Web, I am building a series of scalable, generic, and reliable tools to detect data flows within and across web services. My initial system, XRay, offers a first system design and theoretical building blocks to detect the use of digital personal data for targeting and personalization. The key insight in XRay is to infer targeting by correlating user inputs (such as searches, emails, or locations) to service outputs (such as ads, recommendations, or prices) based on observations obtained from user profiles populated with different subsets of the inputs. My latest tool, Sunlight, leverages rigorous statistical methods to determine the causes of online targeting at great scale and based on solid statistical justification. I used my tools to run large-scale studies of online ad targeting. Among other findings, I identified strong evidence of targeting on sensitive personal information – such as religion and sexual orientation – and sensitive financial information that should not be targeted according to Google's own privacy FAQ.
Recent talks
Certified Robustness to Adversarial Examples with Differential Privacy - UW Security Seminar (October 2018).
Certified Robustness to Adversarial Examples with Differential Privacy - Berkeley Security Seminar (October 2018).
Certified Robustness to Adversarial Examples with Differential Privacy - Stanford Security Lunch (June 2018).
Harvesting Randomness for Counterfactual Evaluation of Systems - Stanford NetSeminar (June 2018).
Certified Robustness to Adversarial Examples with Differential Privacy - Google Brain (June 2018).
Publications
Mathias Lécuyer, Mihir Nanavati, Junchen Jiang, Azadeh Mobasher, Alexandra Savelieva, Siddhartha Sen, Amit Sharma, Aleksandrs Slivkins. "SAYER: Counterfactual Evaluation of Systems" (Under Submission)
Mathias Lécuyer, Vaggelis Atlidakis, Roxana Geambasu, Daniel Hsu, Suman Jana. "Certified Robustness to Adversarial Examples with Differential Privacy" (S&P'19, to appear) [PDF][Code]
Mathias Lécuyer, Riley B. Spahn, Roxana Geambasu, Tzu-Kuo Huang, and Siddhartha Sen. "Enhancing Selectivity in Big Data" (Invited paper, S&P Magazine, 2018) [PDF]
Mathias Lécuyer, Joshua Lockerman, Lamont Nelson, Siddhartha Sen, Amit Sharma, and Aleksandrs Slivkins. "Harvesting Randomness to Optimize Distributed Systems" (HotNets'17) [PDF]
Mathias Lécuyer, Riley B. Spahn, Roxana Geambasu, Tzu-Kuo Huang, and Siddhartha Sen. "Pyramid: Enhancing selectivity in big data protection with count featurization" (S&P'17) [PDF][Long Version][Website]
Mathias Lécuyer, Max Tucker, Augustin Chaintreau. "Improving the transparency of the sharing economy" (WWW'17) [PDF][Data][Blog post]
Mathias Lécuyer, Riley Spahn, Giannis Spiliopoulos, Augustin Chaintreau, Roxana Geambasu, and Daniel Hsu. "Sunlight: Fine-grained Targeting Detection at Scale with Statistical Confidence" (CCS'15) [PDF][Website][The Economist, Slate]
Nicolas Viennot , Mathias Lécuyer, Jonathan Bell, Roxana Geambasu, and Jason Nieh. "Synapse: New Data Integration Abstractions for Agile Web Application Development" (EuroSys'15) [PDF][Website]
Mathias Lécuyer, Guillaume Ducoffe, Francis Lan, Andrei Papancea, Theofilos Petsios, Riley Spahn, Augustin Chaintreau, and Roxana Geambasu. "XRay: Increasing the Web's Transparency with Differential Correlation" (USENIX Security'14) [PDF][Website][NYT Bits, MIT Technology Review]